Godrej Consumer
A top official from Godrej Consumer Products Ltd has revealed that the Company speculates high food inflation to suppress first quarter earnings growth; however, a highly expected better monsoon could assist in improving the profits later in the fiscal.
"I think it will be muted for two reasons. One is, there are no price increases except in the FMCG food business. Secondly, because of high food inflation," Adi Godrej, Chairman told Reuters was quoted as saying in an interview on Friday.
Godrej has decided that it will change the name of its unit Godrej SaraLee to Godrej Household Products Ltd.
Godrej SaraLee was formed with the joint venture of Sarah Lee and Godrej. It happened when Godrej took over 51 per cent stake in the company.
The JV has been in the business for the last 15 years and produces items like insecticides, mosquito repellents like Good Knight, Hit and also air fresheners like AmbiPur and shoe polish, Kiwi.
Godrej is into the business of FMCG and Sarah Lee was into the business of providing households items.
Godrej Consumer Products made an announcement that it will buy a 100% equity stake in South America-based unlisted hair care products maker Issue Group, though the acquisition amount has not been disclosed so far. This group is a market leader in hair colour in Argentina, Peru, Uruguay and Paraguay. Issue group is a joint venture of Issue Uruguay and Issue Brazil.
The stock of the Godrej Consumer Products stock rose around 14 % to Rs 339.50 on Thursday on expectations that the company's move to buy partner Sara Lee's stake in Godrej Lee will boost its earnings next year. To report a net profit of Rs 392.4 crore in 2010 -11 and Rs 437.8 crore in 2011 – 12 , and the company is expected to post a net profit of Rs 339.6 crore in 2009 – 10.
The maker of cinthol soaps, Godrej Consumer Products , has agreed to buy out Sara Lee in their joint venture Godrej Sara Lee for $ 234 million and the buy out will make Godrej the biggest grown consumer goods maker. Including local brands, the joint venture has the rights to distribute various products, such as Good Knight mosquito repellent and insecticide Hit. The Godrej Consumer stock trees at 26 times estimated earnings for March , Godrej is valuing the joint venture at 15 times earnings for the trailing year.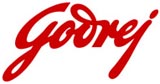 FMCG major Godrej Consumer Products Limited (GPCL) has posted 78.20% rise in its net profit, which jumped to Rs 69.68 crore for the first quarter ended June 30, 2009 over the same period last year.
The company had reported a net profit of Rs 39.10 crore in the same period last year.
Godrej Consumer, India's largest fast moving consumer goods company, has posted a net profit of Rs 56.10 crore for the quarter ended March 31, 2009, up 45.41 per cent as compared to Rs 37.14 crore for the quarter ended March 31, 2008.
Godrej Consumer Products Ltd. (GCPL) has signed up a contract to get hold of South Africa-based, privately held hair brand 'Kinky'.
Kinky is a 36 year old business established by a family of entrepreneurs. The brand is a self created premium brand and the trademark is registered in several countries.
Kinky's product line consists of dry hair, hair braids, human hair extensions, hair pieces, wigs and wefted pieces. It also offers hair accessories such as styling gels, hair sprays, oil free shampoo, bonding glue and bonding glue removal.