GMR Infrastructure
The National Highways Authority of India (NHAI) has threatened to drag the environment ministry to the Supreme Court, accusing the ministry of failing in complying with a court directive to de-link forest and environmental clearances.
NHAI's move comes a day after GMR Infrastructure terminated its contract with NHAI for the six-laning of the Kishangarh-Udaipur-Ahmedabad expressway project, alleging long delays in requisite environmental approvals.
Indian Stocks were trading lower on Monday after a positive start for the trading session. BSE Sensex was down by 58 points at 19281 and NSE Nifty was trading at 5862, down by 18 points at 2.36 pm IST. European markets have opened marginally positive.
Among major gainers in today's trading session were UltraTechCement, ACC, BHEL and Jaiprakash Associates. Among major losers were HDFC Bank, IDFC, HDFC and NTPC.
After the announcement of the GMR Energy (GEL) to take 30% stake in T Golden Energy Mines Tbk (GEMS), a Sinar Mas Group company in Indonesia, the shares of GMR Infrastructure went up 1.68% at Rs. 30.35 on BSE.
However, the BSE Sensex dropped 11.06 points, or 0.06%, to 17,048.34.
GMR Infra has touched a high of Rs. 60 within the day and has seen an intraday low of Rs. 57 at 9.31 this morning. The share was seen trading at Rs. 57. 95 up Rs. 1.10 or 1.93%
GMR has received an expansion project for the airport from Male International Airport .It was the highest bidder with$78million for the project. GMR will take a profit share of 1% till 2014 and will take 10-15%from 2015 till 2025.
GMR Infrastructure has announced its fourth quarter financial results for the fiscal year 2009-10.
The company has managed to post a consolidated net profit of Rs 73 crore for the quarter that ended in 31st March, 2010. It was reported to Rs 53.24 crore for the fourth quarter a year earlier.
This net profit figure has grown up by 37% as compared to the same quarter in the preceding year. This has been informed by the firm in a filing at the Bombay Stock Exchange. However, the net sales of the company have declined in the quarter under review.
On Friday, GMR Infrastructure specified its plans to consolidate its several units for roads business under a separate holding company in order to raise funds for projects.
With six road projects worth Rs 44 billion, the firm hopes to win another highway project worth Rs 12 billion, Subbarao A.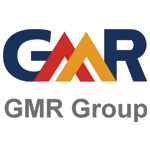 GMR Infrastructure, a leading global infrastructure company, announced its consolidated net profit for the first quarter of the current fiscal.
The company announced that its consolidated net profit falls by 69.92% to Rs 22.53 crore for the first quarter ended June 30, 2009, as compared to the same quarter last year.
Construction firm GMR Infrastructure Limited has informed that it has secured an order worth Rs 1100 crore from Tamil Nadu Government.
The company stated in a communiqué that GMR-led consortium emerged as the lowest bidder in an international competitive bid for the 29.65 km Chennai Outer Ring Road project in Tamil Nadu.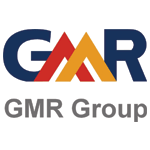 As per the media reports, Singapore-based power utility major Island Power has been acquired by GMR Infrastructure on Friday. The amount for the deal has not been disclosed.
It was confirmed by GMR Infra in a filing to the Bombay Stock Exchange, "GMR Group today signed an agreement with the international power producer InterGen to acquire its 100 per cent ownership stake in Island Power."
According to a Monday announcement by the GMR Group flagship company, GMR Infrastructure Ltd, the board of the company has given its approval to a projected capital raising of Rs 5,000 crore. The company said that a general meeting of the shareholders has been scheduled for June 9.