Gammon India
Gammon India's announcement of restructuring its corporate dept has dipped it shares by 6%. India's leading Engineering and Construction Company has been considering restructuring its debts. At present the stocks of the company are trading at Rs. 25.30 per share.
Issues like adverse operating environment and slow business operations are few issues that the company is facing apart from the debt and liquidity concerns.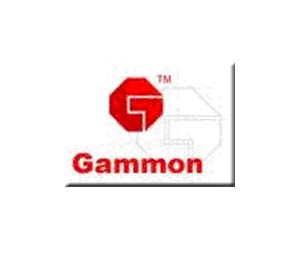 Gammon India has informed that its net profit during the three month period ended March 31, 2009 stood at Rs 72.63 crore as compared to Rs 21.29 crore in the same quarter last fiscal.
The company's income from operations also increased to Rs 1,905.84 crore for the quarter ended March 31, 2009 as against Rs 821.61 crore during the same quarter last fiscal.
Mumbai-based Gammon India Ltd has informed that the company, through its subsidiary, has picked 50% shares of Italy-based Sofinter S.p.A.
Sofinter, which is the holding company of Ansaldo Caldaie S.p.A, Italy, involves in the manufacture of super critical boilers.
The latest deal is the third acquisition by Gammon in the Italian market.
Last month, Gammon had acquired a 75% stake in Italian turbine maker Franco Tosi Meccanica for 40 million Euro and a 50% equity stake in power sector services firm Sadelmi for 7.5 million Euro.
Gammon India Limited, through its offshore subsidiaries has acquired a 75.1 percent stake in Italy-based steam turbine maker, Franco Tosi Meccanica Spa., for 40 million Euro.
Italy-based Franco engaged in the manufacture of steam turbines for thermal and hydro-electric plants.
Further, the company has informed that it has also acquired 50% shares of another Italian firm Sadelmi, which is engaged in balance of plant mainly for the power sector for 7.5 million Euro.