Fortis Healthcare
Nayantara Rai, reporter to CNBC-TV18 said that Fortis board has given a hypothetical approval to acquire 86% in Super Religare Laboratories (SRL).
Fortis Healthcare is a listed company, with Malvinder Singh and Shivinder Singh as promoters with 80% stake and now it has received approval to buy out the Singh's brother's 86% stake in SRL. This transaction looks like a related party transaction.
Fortis Healthcare said that even if the board has given principle approval than also valuation will take some time.
Healthcare major Fortis, along with the family of promoters including Malvinder Singh, has made a counter bid for Parkway Holdings, valuing it at $3.1 billion. This has been done so that they can stop the bid process of their Malaysian competitor, Khazanah for the Singaporean hospital chain.
The step comes after Fortis was surprised by Khazanah bidding for the chain for $835 million as initial offer during May. Fortis is a stakeholder in Parkway and holds 25 per cent stake. Khazanah, on the other hand, is a majority stakeholder and owns 51.5 per cent in it.
A private news agency, ET, reported on Monday that many Indian banks have given their assurances to Fortis Healthcare, that they would support its bid for taking over Parkway Holdings.
They are ready to pay as much as $2 billion for the possible takeover of the Singapore-based hospital chain. A battle is going on between Fortis and other foreign funds for the acquisition.
Reliance industries is reportedly going to by 26% stake in Fortis healthcare as reported by Financial Express. An intraday high of Rs 1065.70 was touched by RIL and also a Rs 1060.20 intraday low. The price of the shares went up by Rs 3.25 to Rs 1061.20 as quoted at 9:08hrs.
The company plans on entering the business of healthcare and might be looking into buying the stake .a spokesperson from the industry did not choose to comment and another spokesperson of Fortis Healthcare denied the report.
Fortis Healthcare has informed that it is going to acquire approximately 24 per cent of strategic stake in Parkway Holdings.
Fortis is one of India's frequently growing hospital chains while Parkway Holdings is considered to be one of the largest healthcare service providers in Asia. The company has a network of around 16 hospitals with over 3,400 beds throughout Asia. It has spread its operations in various other countries like Singapore, Malaysia, Brunei, India and China. Parkway Holdings has majority stake of TPG Capital.
Fortis Healthcare, leading Indian hospital chain, has announced that its net profit has witnessed a growth of 23% in the second three month period ended on 30 September. Company's net profit figure during the reporting quarter stood at Rs 12.9 crore.
In the corresponding period a year earlier, the company has recorded a net profit of Rs 10.5 crore.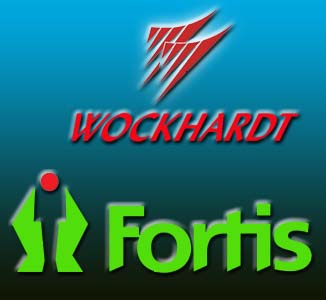 India's Fortis Healthcare Ltd, a leading healthcare consultant in India, on Monday announced that it will buy 10 hospitals from Wockhardt Hospitals Ltd for around Rs 900 crore.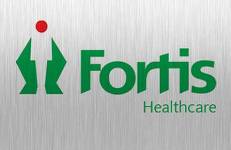 Fortis Healthcare Ltd, India's fastest growing healthcare chain, has decided to pay around 1 trillion rupees ($20.57 billion) to acquire 10 hospitals from unlisted Wockhardt Hospitals.
The official announcement regarding the deal is expected to come on Monday.
Fortis Healthcare, leading chain of private hospitals with a network of 28 hospitals with 3300 bed capacity, has declared its net profit for the quarter ended June 30, 2009.
The company said that it new profit showed an increase of over 700% at Rs 7.75 crore from 0.94 crore in the same period last fiscal.
Fortis registered a growth of around 27% in its total revenues, as compared to Rs 1,885 million in the same period last fiscal.
Fortis Healthcare, India's fastest growing healthcare chain has entered into partnership with International Oncology, a US-based company formed by a group of Indian doctors working overseas.