Essar Oil
Mukesh Ambani's Reliance Industries (RIL) has said that it is finally going to sign contract with the oil and natural gas company, Essar Oil. The pact is for supplying natural gas and Essar's eastern offshore KG-D6 fields are involved in it.
Said an Oil Ministry official, "They (RIL) have told us that they will sign the Gas Sale and Purchase Agreement (GSPA) soon".
RIL has already sent a draft GSPA to Essar Oil saying that the deal may be finalized in a few days
No comments were made from either of the parties.
Private refiner Essar Oil has posted a positive financial year 2010 result, although the fourth quarter net profit of the country witnessed a 72% dip. Competing with the net loss of Rs 514 crore in the year 2008-09, the net profit was recorded at 29 crore Rupees.
This optimistic posting of the Essar Energy has been presented prior to the planning of the group of listing in the London Stock Exchange, as the oil group intends to wind up $2.5 billion as it is going to offer its initial public offering.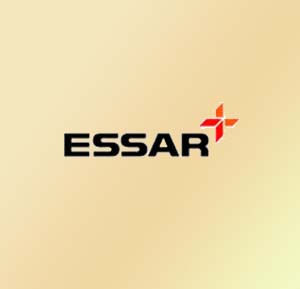 Essar Group's company, Essar Energy Overseas, has acquired 50 per cent stakes in Kenya Petroleum Refineries (KPRL), thereby making an entry into the overseas market. The remaining 50 per cent shares in KPRL will remain with the Kenyan government.
Essar Oil has made announcement that the company has inked a product sale, purchase and infrastructure sharing Memorandum of Understanding (MoU) with Indian Oil Corporation.
According to the sources, this is a part of the company's plan to directly market its product through long term alliances with clientele and through its own distribution network in the overseas markets.
Country's newest oil refiner, Essar Oil, has informed that it will triple its Vadinar refinery capacity to 34 million tons by the end of fiscal 2010.
While commenting on the plan, Mr. Naresh K Nayyar, Essar Oil CEO, remarked, "Our 10.5 million tons refinery in Gujarat is currently operating at 12.5 million tons capacity. We plan to raise this refining capacity to 16 million tons by June 2010 and will put an additional plant of 18 million tons capacity by December 2010."
GEI Industrial Systems has bagged three orders worth Rs 50 crore for supply of air cooled heat exchangers from Essar Construction India and Indian Oil Corporation.
Essar Construction has placed an order for the refinery expansion project coming up at Vadinar in Gujarat. This is the second order bagged by GEI from Essar Construction. The previous order bagged in March was for Rs 30 crore
Essar Energy Overseas, a division of Essar Oil, has signed up a deal in order to acquire 50 percent of Kenya Petroleum Refineries (KRPL) in Mombasa, Kenya.
The Kenyan government will hold the resting KRPL's stake (50%). The acquisition process is likely to complete in early 2008.
Essar Oil will purchase the stake from the company's subsisting shareholders, The Shell Petroleum, Chevron Global Energy and BP Africa.
The single refinery plant in Eastern Africa makes gasoline, LPG, diesel, kerosene and fuel oil.