Cisco
Cisco Systems' recent reporting of its fiscal first-quarter results revealed that the company's earnings - stock compensation and other nonstandard accounting practices excluded – were 43 cents per share; marking a 2 percent rise year-on-year. The revenue of the company witnessed a 5 percent increase to $11.3 billion.
Cisco the enterprise software provider caters to over half of the enterprise access point market, states a poll done by the ABI Research.
The survey further elucidates that the left-over space is being fastly filled over by rivals such as Aruba, Motorola, and HP who are diving neck-deep to gain market share.
According to the market experts the market is soon to touch 11.6 million units by the end of 2015, and simultaneously give a tough competition to the other industries.
If any enterprise is not using a VoIP call center from Cisco or Cisco networking equipment in its server room, it still in every possibility uses Cisco's Webex for video calling. Cisco is targeting the lucrative corporate sector with the introduction of an Android-powered business tablet. Very soon those Cisco salespeople are going to be calling up the Director of IT Company and would be pitching them on what appears to be a very cool little Android tablet called Cius.
Cisco Systems has hired Mr. Lew Tucker to become its first chief technology officer (CTO) for cloud computing.
Lew Tucker left his current position as the cloud computing CTO at Sun Microsysems to join Cisco that aims to expand into the cloud computing as part of its strategy to operate across various functions.
A Cisco spokesperson Neil Wu Becker has confirmed that Mr. Tucker has agreed to join the company and said that more details of his role was not available yet.
Cisco has recently posted a sales figure that has soared by 23.5 per cent amidst the last quarter of 2009 and the first quarter of 2010, as stated by the market analyst Infonetics Research has reported.
From the Boston-based research firm's Service Provider Routers and Switches, it was further stated that the Networking giant switches in the data centre market rose up by 16 per cent over the first quarter of 2010.
Cisco India has announced the launch of web platform, myhumannetwork. com for individuals and organizations across the country to take part in the socially relevant initiatives. The platform will strengthen Cisco's brand image in the technology segment in the country.
Leading healthcare provider Apollo Hospitals has entered into a partnership with networking company, Cisco to offer cheaper telemedicine services and connect the patients in remote areas with the leading medical practitioners in the country.
The Cisco HealthPresence Extended Reach technology would enable the doctors to offer medical advice to patients in distant areas. The Apollo Hospitals Group and the Apollo Telemedicine Foundation has already applied Extended Reach solution in many of its remote clinics where patient are given access to any doctor across the Apollo network.
IT outsourcing service provider, Steria in partnership with Cisco will launch new fast cloud based service in the India market.
The infrastructure-on-command service is expected to be launched by June. The service targeting institutional customers will provide computing power access in than half an hour. The users will be charged according to their usage of the service.
The service is built on Cisco's Unified Computing System and is supported by Steria which will offer its own software tools. Steria has been working from last six months to develop the platform and built services on it.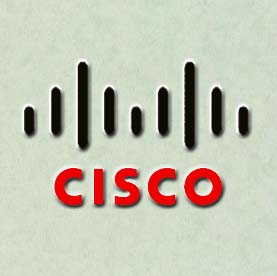 Networking major Cisco Systems has announced that it has inked a pact with the Government of Bahrain to provide advisory and technical services to all ministries and governments agencies in Bahrain.
 
The sources said that this agreement will facilitate these agencies save millions of dinars as the prices of services provided through this deal will be much lower than market prices for the same services.
It has been learnt that the new Yankee Stadium in New York would be wired with video, wireless, voice and data technology by Cisco Systems Inc.
This exclusive stadium has been scheduled to be opened in the month of April. Chief operating officer for the Yankees, Lonn Trost, informed, "The technology will create a unique experience that caters to our fans."