Aurobindo Pharma
Aurobindo Pharma jumped nearly 6 per cent in morning trade on Friday after the drug-maker announced an over four-fold jump in its quarterly consolidated net profit.
The company announced that its consolidated net profit jumped more than 400 per cent to Rs 417 crore in the three months ended December 31, 2013. In the corresponding period of the previous year, the company had pocketed a consolidated net profit of Rs 92 crore.
Income Tax (IT) department's aggressive search operation and raids on numerous units of the Aurobindo Pharma forced the pharmaceutical giant to declare its undisclosed income of Rs 30 crore for this fiscal.
IT officials carried out simultaneous raids on around fifteen units of Aurobindo Pharma and seized several valuable documents and records of the company.
In a report dated January 12, 2010, Angel Broking has suggested `Buy` on Aurobindo Pharma with a price aim of Rs 1,565 in its statement.
The brokerage provided the following investment foundation: Aurobindo Pharma (APL) has declared divestment of 51% bet in its auxiliary, Aurobindo (Datong) Bio-pharma (ADBPL) to Sinopharm (China National Pharmaceutical Group Corp.).
Subsequent to the attainment of 51% shares in ADBPL, Sinopharm shall additionally instill capital to augment its holding of shares to 80.5% and dipping APL's share to 19.5%.
Leading pharmaceutical firm Aurobindo Pharma has declared its year-end financial results for the fiscal year 2009-10 and it has posted a remarkable rise in net profit figure. It is almost five fold in this fiscal year.
The company has registered a net profit of Rs 563.4 crore for the year that ended in 31st March, 2010.
The net profit was reported to be Rs 100.26 crore for the financial year 2008-09. This net profit figure has grown up by over five times in this year as compared to the last fiscal. This has been informed by the firm in a filing at the Bombay Stock Exchange.
Aurobindo Pharma, one of the largest API manufacturers in Asia, has secured final nod from US Food and Drug administration (USFDA) for two ANDAs namely Cefotaxime for injection USP in the strength of 500 mg, 1g, 2g and Cefotaxime for injection USP 10g in pharmacy bulk pack.
Aurobindo Pharma, a leading Hyderabad based drug firm, has secured nod from the South African regulator to manufacture and market two drugs in that country.
The company received the permission from South African (SA) Medicines Control Council (MCC) for Auro Ampicillin injection in the strength of 500 mg and 1,000 mg and Auropidone tablets, in 0.5 mg strength.
Hyderabad-based Aurobindo Pharma has finally secured the final approval from the US Food and Drug Administration (USFDA) for Fluconazole in the strength of
50mg/5ml, 200mg/5ml.
Fluconazole is a triazole antifungal drug used in the treatment and prevention of superficial and systemic fungal infections.
The shares of Aurobindo Pharma today settled at Rs 690 on BSE, up 2 percent compared to its previous close. The counter has 52-week-high and low of Rs 725 and Rs
102 respectively.
Aurobindo Pharma, a leading drug manufacturing company, has acquired all stake in Trident Life Sciences, a clinical research organisation (CRO), for an estimated Rs 134 crore in a bid to make its entry in injectable domain.
The move will help the firm to scale new heights in the pharmaceutical sector by providing enhanced manufacturing, distribution, services and solutions to its clients.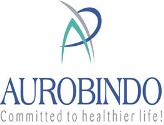 Aurobindo Pharma, one of the largest API manufacturers in Asia, has finally agreed to acquire Hyderabad-based Trident Life Sciences (TLSL) for an undisclosed amount.
The company stated in a release that the board has approved the acquisition of 100% stake of TLSL. However, the deal is subject to suitable agreements between the parties for the same and conditions customary to the closing of the transaction.
Aurobindo Pharma, one of the largest API manufacturers in Asia, has informed that it has received the final approval for Carisoprodol tablets USP 350mg from the US Food & Drug Administration (USFDA).