ABB
A deal worth $900 million has been assigned to ABB by Power Grid Corporation of India (PGCIL) to deliver an ultrahigh-voltage transmission system by building an electricity highway more than 1700 kilometers long in India. Under this agreement, ABB will execute the project together with BHEL. This relationship will supply hydropower from northeastern India to the city of Agra over a distance of 1,728 kilometers.
On Friday , the offer represents a premium of approximately 34 percnet closing price and 14 perncet over the mandatory floor required under Inidan REgulartions . There was s urge of 22.67 in the ABB Ltd stoc on the National Stock Exchange in the wake of this open offer and closed at Rs 829.05 per share on Monday , when the Nifty benchmark index dropped nearly three fourth of a percent and the offer is expected to begin on July 8 and end on July 27.
The lowest bid for a 60 billion rupee power transmission project to be awarded by Power Grid Corp was submitted by a group of Bharat Heavy Electricals Ltd and ABB's Indian unit, according to the sources.
As per the highest paid source, "They have quoted about 7 billion rupees less than the estimated cost of 6,000 crores (60 billion rupees)".
Raising hopes of the Swiss engineering giant's first large takeover in more than a decade may trigger fresh merger and acquisition activity in the sector with ABB Ltd agreeing to buy software maker Ventyx from US private equity firm Vista Equity Partners for more than $1 billion in cash. Seeing orders decline more than 20 percent in the first quarter, the unit has been under pressure amid the economic downturn.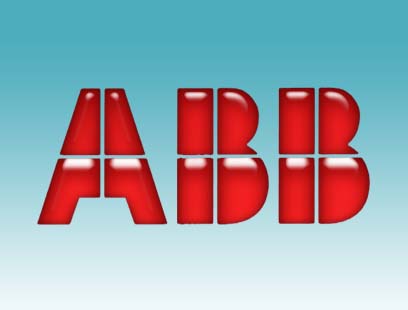 ABB, the leading power and automation technology group, has announced that it has secured an order worth $170 million from the Electricity and Water Authority (EWA) of Bahrain.
The order has been bagged by the company for substations to help meet the growing demand for electricity and support economic development.
ABB India, the power and automation major, has announced that it has secured an order worth Rs 55 crore from Italian Thai Development Public Company Ltd (ITD) and ITD Cementation.
The company has bagged the order with the aim to provide electrical infrastructure for modernization of Kolkata airport.
ABB, a leader in power and automation technologies, has received an order worth Rs 127 crore from NTPC, country's largest power producer, for supplying engineering products.
The firm bags the orders from NTPC for its Mauda Super Thermal and Tapovan Vishnugad Hydro Electric power projects, which would cater to the power demand of states in the northern region.
ABB India, the leader in power and automation technologies, has bagged an order worth Rs 312 crore for supply of electrical products and systems for the new Terminal 3 building at Indira Gandhi International Airport in Delhi.
Under the deal, ABB would provide electrical infrastructure and control systems for Terminal 3, which is under construction.
The Delhi Airports T3 terminal would cover an area of 5,20,000 sq meters with capacity to handle 25 million passengers and is scheduled to be operational by March 2010.
ABB Ltd, a leading power and automation technology group, has bagged an order worth Rs. 330 crore to provide turnkey sub-station solutions and a range of power products to Power Grid Corporation of India (PGCIL) as part of their efforts to strengthen the transmission grid across the country.