Economy
The Central government announced on Thursday that it will allow the States to borrow 0.5%, or Rs 210 billion, extra in the current fiscal to beat the affect of nationwide drought and economic slowdown.
This act could push the combined federal and state shortage towards 10.8% of GDP, which is its highest level in past 3 decades.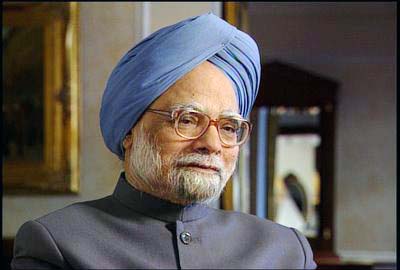 Anticipating a safe future ahead for economy, Prime Minister Dr. Manmohan Singh, himself an economist of international repute, said that the country will soon return to 9 percent growth by the end of this year, scaling new milestones of economic prosperity. Mr. Singh, addressing the nation on the eve of Independence Day, reflected, "Going back to a 9 percent growth path is our greatest challenge.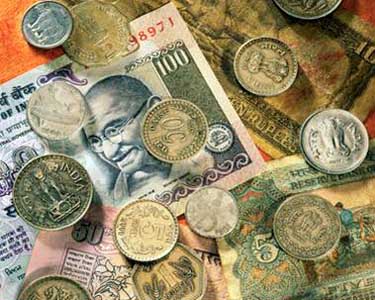 A delegation of industry representatives met Prime Minister Mr. Manmohan Singh on Tuesday and told the government to take steps to cut down interest rates to revive economy, especially the manufacturing sector.
Goldman Sachs, a full-service global investment banking firm, on Monday announced that India's economy will likely to rise to 7.8% in the fiscal 2011, from 6.6% based on an improved investment outlook, improved external environment and recovery in demand.
But the firm kept its growth estimate for the current year at 5.8%, referring a poor monsoon and the follow-on negative affect on rural demand in the near-term.
Poor and below normal rainfalls during the current crop season may hit country economic growth, which is already under pressure on account of low demand due to the global financial crisis. Monsoon's progress for next 10 to 15 days will be crucial for agriculture, which is mainly dependent on rainfall.
The annual Wholesale Price Index based inflation rate declined for 7th straight week to -1.54 per cent; as compared to -1.17 per cent in the previous week. However, there is no respite for common man as food inflation is still considerably high, making it difficult for the middle class as well as the poor to make both ends meet.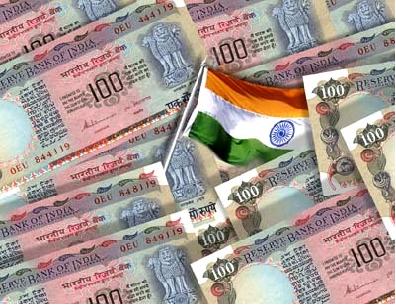 The government will borrow 2.99 lakh crore from markets, which is 24% more than its previous approximation for the first half of the current financial year.
After attending the meeting with officials of Finance Ministry, Mr. Shyamala Gopinath, Deputy Governor of RBI told that the government would borrow an additional Rs 1.1 trillion up to September 2009.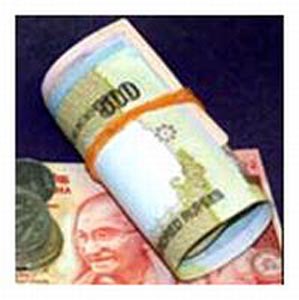 Indian currency came up and recovered early losses on Friday. The rupee ended 5 paisa higher to Rs 47.89/91 against dollar.
 
On Monday, the update budget for the year 2009/10 will be disclosed. According to dealers, more capital could be attracted into the country by reform measures.
Now, everyone is waiting for the budget and the rupee got bonus due to profits in shares.
 
A fall in India's foreign exchange reserves was noticed to $251.702 billion as on 1 May from $253.091billion a week earlier. This made a drop of $1.39 billion.
The whole-sale price index based inflation rate, as per data released by Ministry of Commerce and Industry, increased marginally from 0.18 per cent to 0.26% for the week ended April 11, breaking its downward journey.